Holiday Collection Drive
For Animals & Children
This holiday season, our annual collection drive is dedicated to those impacted by the California wildfires.
Once again, Treadlight Ventures is partnering with Bonnie-Jill Laflin and her charity, Hounds and Heroes, to help those in need.
Now until Friday, December 28, bring in what you can for the animals and children – toys, blankets, pet food, treats, towels, even gift cards. Any little thing helps to make a difference! Our biggest needs are towels & blankets.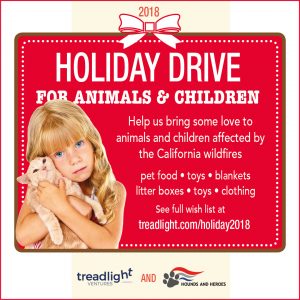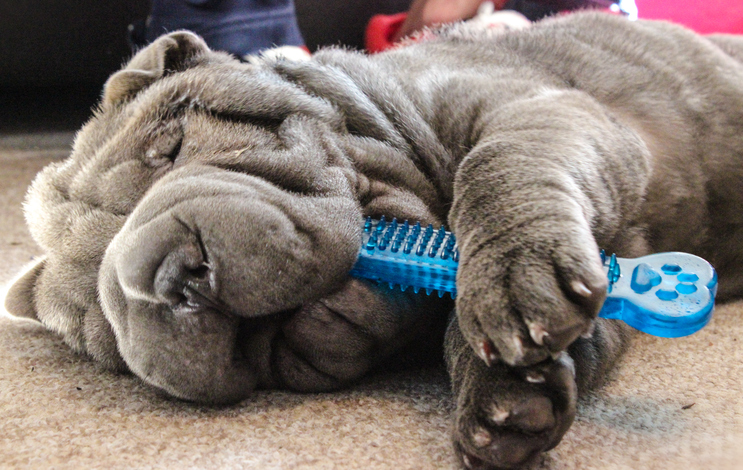 Wish list items
Dog & cat toys
Food (dry or wet)
Dog crates & exercise pens
Stainless steel bowls
Gift cards
Pet beds (Kuranda or other)
Dog & cat treats
Leashes & collars
Towels, blankets, sheets & rugs
Grooming supplies
Flea medication
Potty training pads, kitty litter & trays
Baby bottles (newborn) & kitten bottles
Where to donate in SoCal
Orangetheory  (animal supplies only)
1431 2nd St, Santa Monica, CA
13428 Maxella Ave Suite 721, Marina Del Rey, CA
Contact us to inquire about any special pick-ups needed.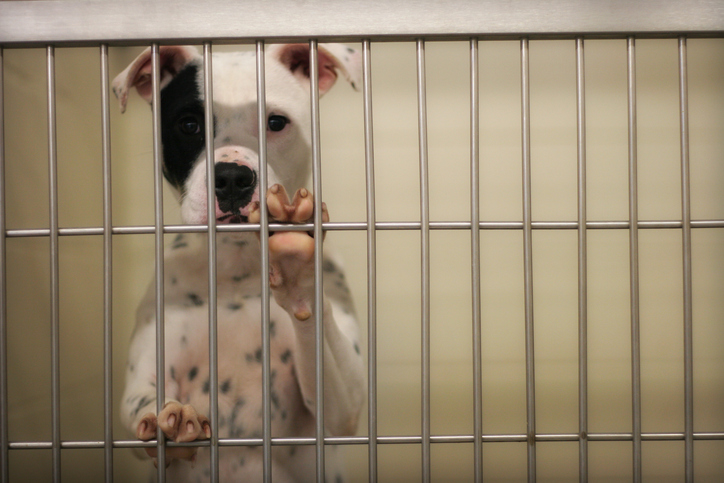 Holiday 2018